Bij REDESIGNS.BE hechten we veel belang aan klantentevredenheid, bij ons is klant koning!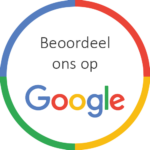 Daarom krijgen we graag feedback van jullie, bent U tevreden over onze service en onze artikelen, dan doe je ons een groot plezier uw ervaring te delen op deze pagina. Heb je tips of verbeterpunten voor ons, dan horen we dit natuurlijk ook graag, zo kunnen we samen met U zoeken naar een oplossing voor uw probleem.
U kunt zowel op deze pagina via de "create your own review"-knop onderaan als via de "Google Reviews"-knop rechts een review nalaten.
Alvast bedankt, Dries & Charlotte
Hieronder een greep uit onze Google Reviews !








REDESIGNS.BE
Average rating:
3 reviews
Jan 18, 2022
Top service
Na telefoongesprek vlot een afspraak gehad om bureaustoelen te gaan bekijken. Onmiddellijk besteld omdat de kwaliteit top is. Levering ook op moment zelf besproken en een week later werden de stoelen zoals besproken geleverd.
Top service.
Merci.


Jan 18, 2022
Highly recommended
Charlotte and Dries are really helpful and professional. Excellent service, will certainly buy again!


Jun 30, 2021
zeer tevreden
zeer tevreden over de service bij Redesigns, een echte aanrader :)!